Groundhog's Day 2020: Spring will come early this year
Groundhog's day dawned cloudy and cold. The weather is close to beating the record lows for the area. Onlookers waited with excitement early yesterday as they waited for the appearance of the man of the hour. Despite the freezing weather this yearly tradition draws a huge crowd of thousands all excited to hear the verdict. Will Punxsutawney Phil see his shadow, predicting that we're in for six more weeks of winter yet again, or will he predict that an early spring is in order?
Let's all be glad for Punxsutawney Phil has come through once again! The beloved groundhog did not see his shadow yesterday morning and has predicted an early spring this year! Get those Spring bulbs ready!The prediction was read aloud by a member of Punxsutawney Phil's Inner Circle who is the top-hatted and tuxedo-clad organization that are the groundhog's handlers and who take responsibility for the ceremony every year. The Inner Circle takes their duties very seriously and announced yesterday that "Spring will be early, it's a certainty."
In the 134 years since Punxsutawney Phil started his yearly predictions, he has only called for an early spring 20 times, making this year's event a rare occurrence and welcome news to anyone tired of winter's chill. Most people are enjoying a mild winter, so the prediction hasn't come as much of a shock, but it was still met with a cheer from the crowd. Gardeners everywhere are ready to begin landscaping. Not only is this a rare occurrence, but it is also the first time that Phil has failed to see his shadow two years in a row!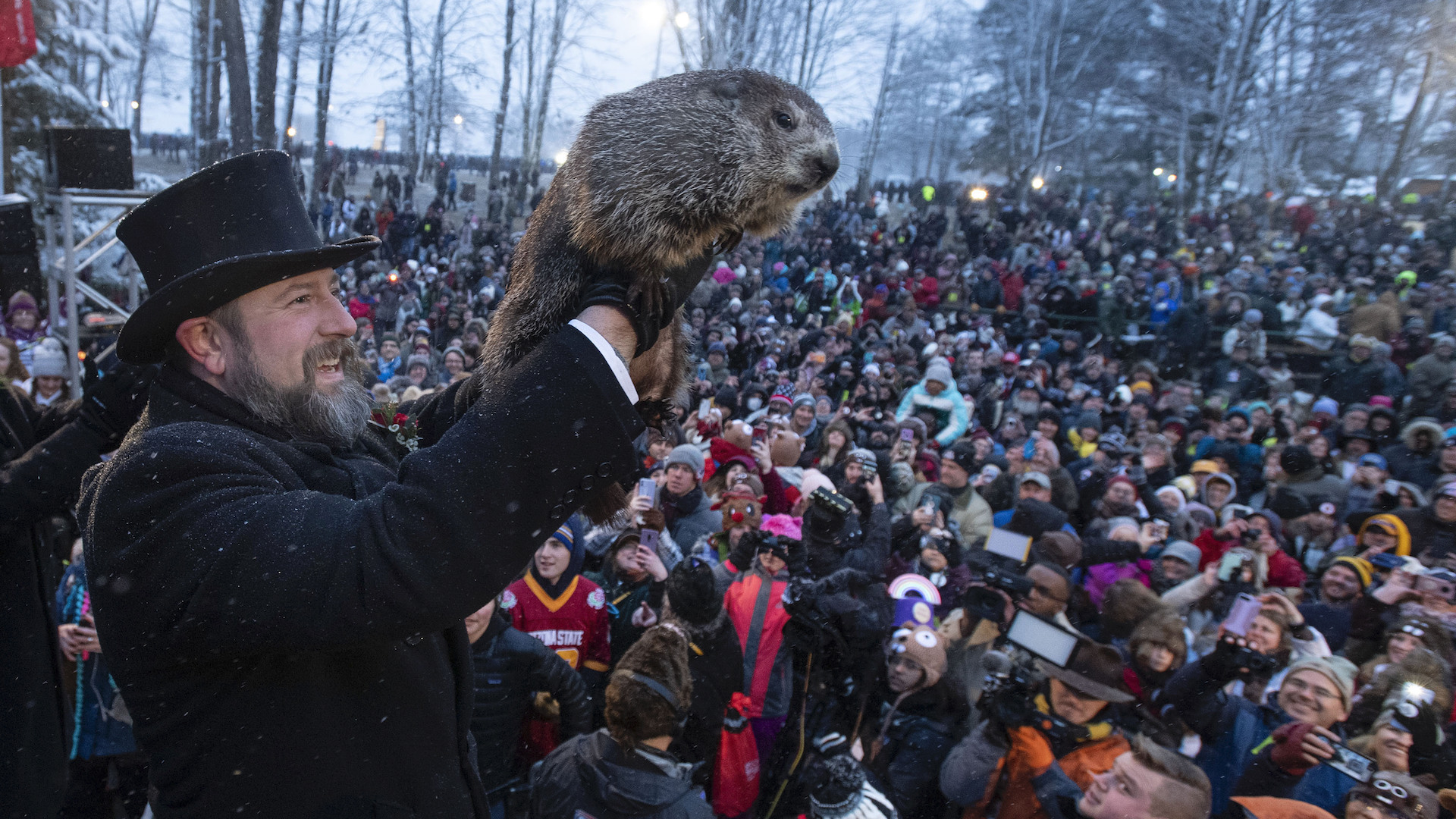 The yearly tradition as we know it of consulting the famous groundhog named Phil about the weather started in Punxsutawney, Pennsylvania in 1886 but it has its roots in more ancient practices. In Celtic and Germanic traditions, it was believed that if a hibernating animal, usually a hedgehog, emerged from their den and saw their shadow on February 2 then that predicted that winter would continue for six more weeks. The date is significant as the pagan festival of Imbolc and the Christian celebration of Candlemas. This practice was brought to America with German immigrants that settled in Pennsylvania and that decided that the groundhog would replace the hedgehog as the source of the prediction.
Although Phil's track record of predictions is shaky it's impossible to suggest that the groundhog is not much beloved and a national icon. In the last 134 years, Phil averages a 40% accuracy in his predictions but he's been on an especially bad streak the last few years with five predictions proving incorrect. With it already resembling spring in much of the U.S., though, this year might be his great comeback. Despite the cold in his home Western Pennsylvania, the southeast saw mild spring-like weather even in the mountains where snow is often still on the ground come February.
In the past, however, Punxsutawney Phil has gotten into hot water a few times over the years because of his bad predictions. In 2015, the Merrimack Police Department in New Hampshire issued an arrest warrant for the groundhog for failing to predict the snowstorm that buried the region only days after his prediction. In 2018, the Monroe County Sheriff's Office in Pennsylvania issued an arrest warrant for deception as the groundhog had predicted only six more weeks of winter and only two days after winter should have ended a massive snowstorm hit the area.
Despite these potentially hazy legal troubles, Punxsutawney Phil remains a much-loved celebrity and the premier source of groundhog delivered weather predictions despite competition from other, lesser-known, groundhogs in the region.