Christmas Ferns in the Smokey Mountains
As part of a recent trip to the Smokey Mountains, we enjoyed driving the 11-mile scenic driving loop around Cades Cove in The Great Smokey Mountain National Park. The park is the most visited of all the national parks, and we loved the scenery throughout the trip. If you're ever in the park, be sure to drive the loop. It's a beautiful drive through a verdant valley surrounded by the majestic Great Smokies. The entire park is renowned for its diversity of plant and animal life. We loved seeing wildlife from white-tailed deer, skunks, and raccoons to wild turkeys and even black bears but, being plant lovers, were especially struck by the incredible variety of trees, bushes, and plants throughout the park. I was particularly impressed with the brilliant green Christmas ferns that grew all along the roadways and up into the surrounding woods.
Native Plants
Christmas ferns, scientifically named polytrichid acrostichoides, are evergreen perennials native to the eastern half of North America, so in our area, you can include them in your native plant garden. Keep in mind that native plants are easier to grow because they are tuned to local conditions. They don't require much fertilizer and require less water and fewer pesticides. You'll see Christmas ferns in wooded areas from as far north as Nova Scotia and south to Florida. They're found as far northwest as Minnesota and southwest as Texas. The name Christmas fern comes from the fact that parts of the plant are green all year, so they can be used to decorate your home at Christmas time. They also fill your gardens with color even during the dormant seasons. Your yard will be full of vibrant green hues. Each fertile leaf or frond can grow to three feet long and four inches wide. The dark green blades are leathery and shaped like spears with pointed tips.
Christmas Ferns in Your Garden
Christmas ferns are easy to grow outdoors and do best in part to full shade but can tolerate up to 6 hours of sun each day. The soil should drain well and be rich in organic matter. Plant them about 18 inches apart any time after the last frost in the Spring. Plant deep enough to hold the roots firmly. You can add some pine needles, mulch, or shredded bark around each plant to protect them and retain moisture. Water once a week but make sure not to over saturate. Ferns generally can withstand some periods of drought. Christmas ferns are usually not subject to pests.
All ferns make an excellent ground cover and help prevent erosion during big rainstorms or flooding. Consider replacing small grassy areas with ferns to cut down on mowing. They are also great as borders, in woodland gardens, or containers. They can also add some green to a rock garden and do well on shaded hills and slopes. Christmas Ferns, unlike other fern species, don't spread. Each clump gets larger and more prominent over the years, but new plants don't sprout. That's great because you don't need to worry about disentangling them from other plants as they come up in the Spring.
If your clumps get too big or you want to divide a potted Christmas fern, doing it properly at the right time of year (Spring) and based on the root structure are essential to getting a division to thrive. If a clump stops producing leaves or starts to get smaller, you should divide the plant. You will find that even if the plants seem healthy, you should still divide each clump every three to five years to encourage new growth.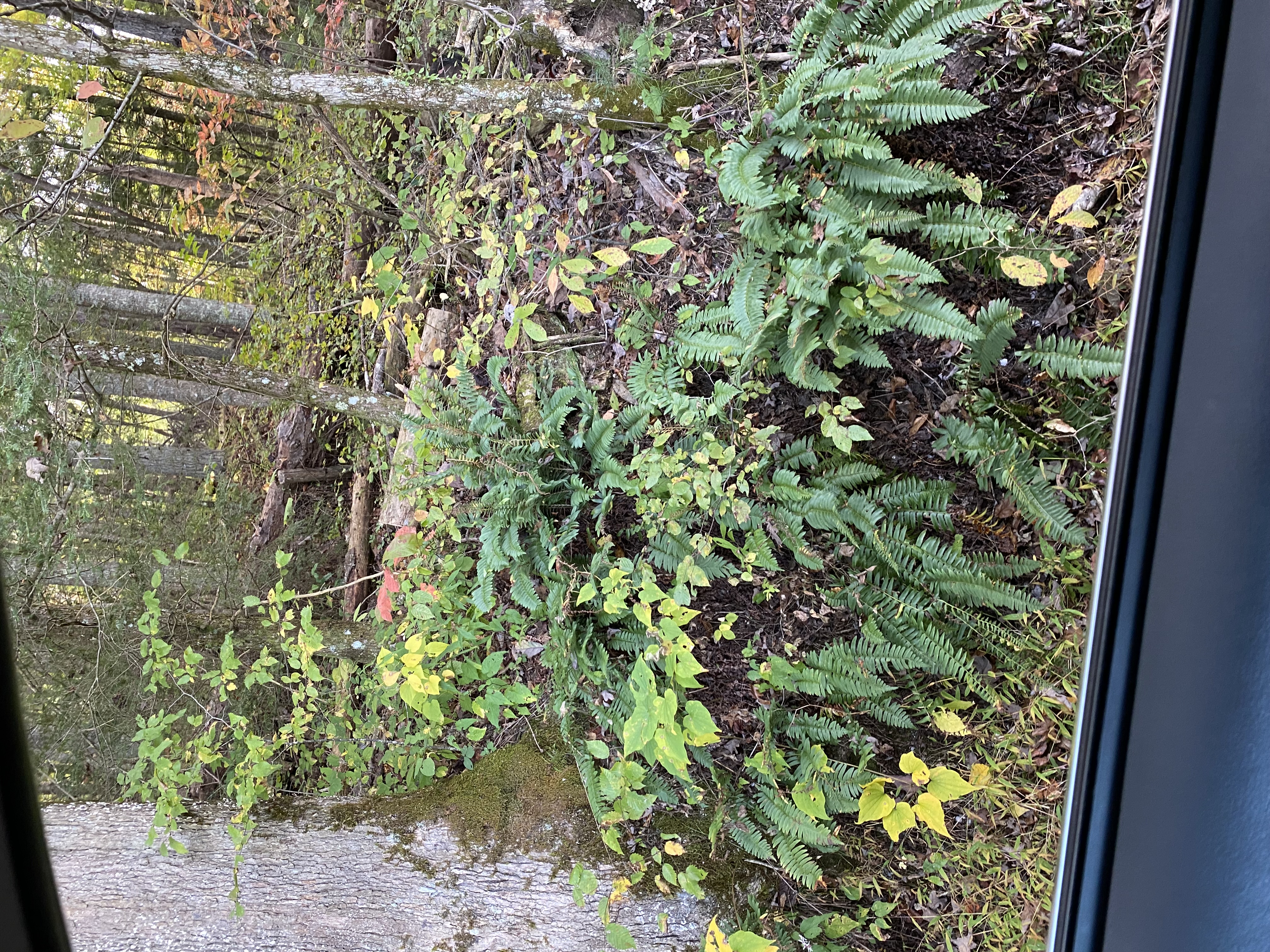 Growing Christmas Ferns Indoors
Why not enjoy some of these broad green ferns indoors? Since Victorian times people have used ferns to brighten indoor spaces throughout the fall and winter months. Bring in the greenery. You can add them to floral arrangements or display them in vases alone. Potted Christmas ferns do best if you place or hang them in an east-facing window with the morning sun and afternoon shade. Keep the soil moist but not saturated and mist plants once a week. Be sure to remove any brown leaves as they occur, and you can add granular fertilizers to improve the soil's nutrients.
Give a Green Gift
If you're going to visit this holiday season and want the perfect hostess gift, we recommend a beautiful Christmas fern. Give them by themselves or add an attractive pot, basket, or macramé plant hanger and give the gift of year-round greenery to family, neighbors, and friends. You can even ship these as gifts easily to out-of-town locations. They can enjoy them throughout the winter months and then either add them to their own gardens in the Spring or continue to enjoy them indoors.
Whether you want to add Christmas ferns to your yard, so you always have some green to enjoy outside, or you want potted ferns to add some greenery inside. Christmas ferns are a great choice. Think about giving them as beautiful gifts for friends and family.
Fun Facts about Christmas Ferns and Native Americans Native Americans, specifically the Cherokee and the Haudenosaunee or Iroquois, used Christmas ferns for more than decoration. The Cherokee used the fern fiddleheads, which unfurling fern fronds are called, as medicinal treatments. They boiled roots into teas for fevers, toothaches, pneumonia, and stomach ailments. The Iroquois used it for everything from listlessness to back trouble. Modern herbalists make little use of the plant, and as some ferns can be dangerous to consume, it's not recommended.