This year may go down as one of the most stressful years on record. The pandemic alone has caused more grief than any recent calamity in memory, and it's been incredibly stressful for kids who have been cooped up for months. The kids may be back in school now, but that may quickly change. At least summer is finally ending, and autumn is almost here and with it, Halloween.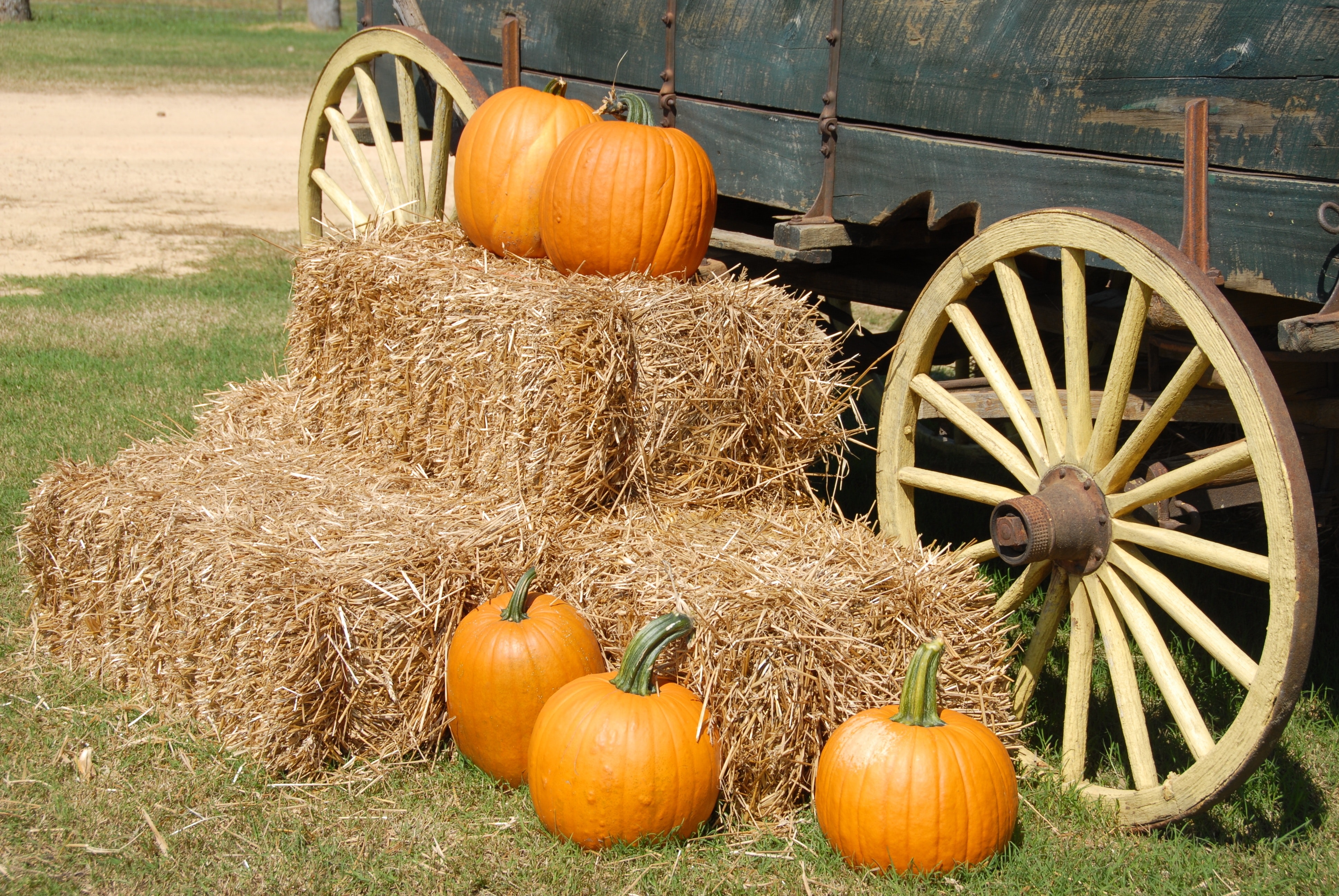 Halloween means a lot of things: dressing up, trick or treating, and decorating, to name a few. As a family, we find one of the most enjoyable ways to decorate is carving pumpkins. Pumpkins are in ample supply in the fall, and this year seems no different. They are arriving in our local grocery stores, and it won't be long before trucks full of them are sitting in parking lots, offering them for sale.
Getting a pumpkin from a grocery store, or out of a pickup truck, is the simple way to do it. It's fast, and if you can keep the kids from fighting in the grocery store, easy to do. But there's another option: the pumpkin patch. Going to the pumpkin patch has become a family tradition over the last several years, and we can't wait to go this year.
'What is a pumpkin patch?' I can hear some of you ask. Well, a lot of farms that grow pumpkins will allow you to go pick out your pumpkin right off the vine. That doesn't sound very exciting, but most pumpkin patches aren't just fields of unpicked pumpkins. Most offer a lot of fun activities that can make an enjoyable family outing.
In previous years, we've gone to several pumpkin patches near our home. In just a drive of an hour or less, the entire family is enjoying a warm fall day outside. The activities available are surprisingly robust, especially considering that it's centered on a field of pumpkins.
First off, carnival games: These are at carnivals and state fairs all over the country, and they are a common sight at pumpkin patches. Depending on which patch you go to, you might find these games watched over by an employee but free to play for anybody. Or the games may require a ticket or token, which you can buy when arriving at the pumpkin patch. You might heft the hammer to play the high striker, throw some skeet balls, or shoot basketballs.
Then there are bounce houses or bounce platforms. Many pumpkin patches offer smaller bounce houses, and the kids love spending time in them. One patch that we particularly enjoy going to each year has a large inflatable bounce pad that can accommodate several adults besides children. The kids love it because they can bounce with mom and dad, and we like it because it's easier to watch the kids and keep them safe when we're hopping with them.
Another feature common to most pumpkin patches is the potato sack slide. These slides look like angled waves and are typically yellow. The kids love going down the falls, and our favorite pumpkin patch doesn't require a ticket to ride down them, making it a popular feature. The tall one even gives dad a bit of a rush when he goes down it.
We've been going to pumpkin patches for several years now, and a more and more common feature is the corn or straw maze. This is usually in a field near the pumpkin patch, and it may be a more prominent attraction for some people than the patch itself. The farmers grow the corn or straw all year, then cut fancy patterns throughout it. The kids love getting lost in the maze and can honestly spend hours wandering around it, playing tag, or using markers to do a scavenger hunt.
Finally, there's the pumpkin patch. Our favorite pumpkin patch makes the experience unique by providing a wagon ride to the patch. Once there, an actor dressed as a witch tells a fun spooky story involving the farm and the pumpkins. Then we can each choose a pumpkin to take home. After we accept the wagon back, we can buy lunch at the concessions stand, eat in the picnic area, and then enjoy some of the attractions we missed. Visiting the pumpkin patch makes a family memory that beats buying a pumpkin at the grocery store any day.